The regular retelling of Mr. William Andrews' (aka the Dodger) stories in the changing room led the exasperated young player to ask the above question.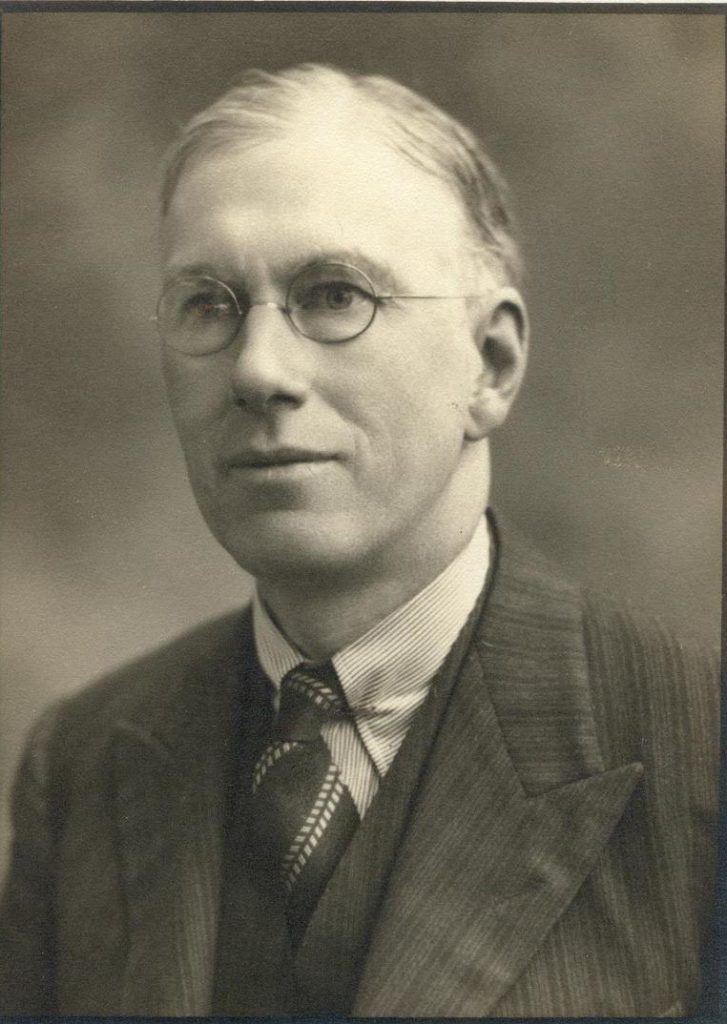 Stories, factual or fictional, abound regarding Mr. William Andrews, and even today, when meeting old cricketers or enthusiasts of a certain age, there is a seeming compulsion to relate.
Big Willie was, from boyhood, totally absorbed in the game of cricket. Not surprising, as by the time he was born in 1886, most of his extended family were members of the Andrews XI playing annually against North Down.
With his family connections he received letters and autographs from all over the world and the following shows his all encompassing fascination with the game.
I would imagine that he read and digested most newspaper articles on cricket and having read the Belfast Telegraph regarding the Yorkshire and England player Wilfred Rhodes, he determined to put the correspondent right and to inform Rhodes about the matter.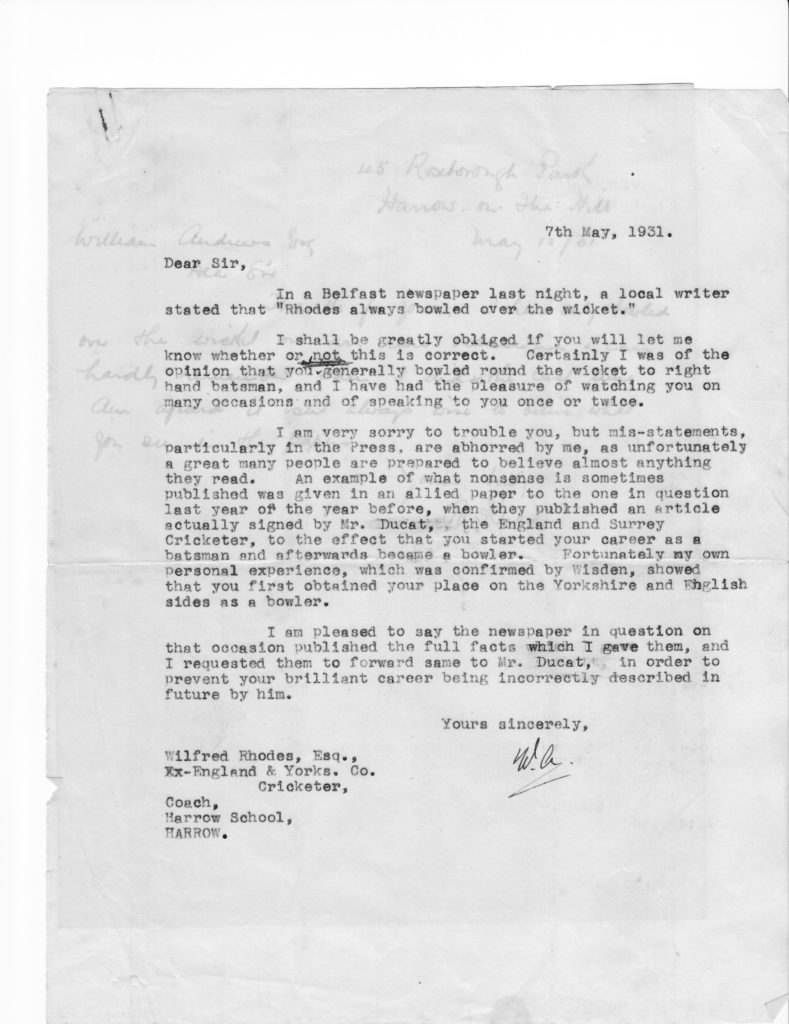 In summary, Mr Willie is challenging the newspaper's account of Rhodes bowling style and from another paper the fact that he was a batsman before becoming a bowler!
Rhodes replies thus.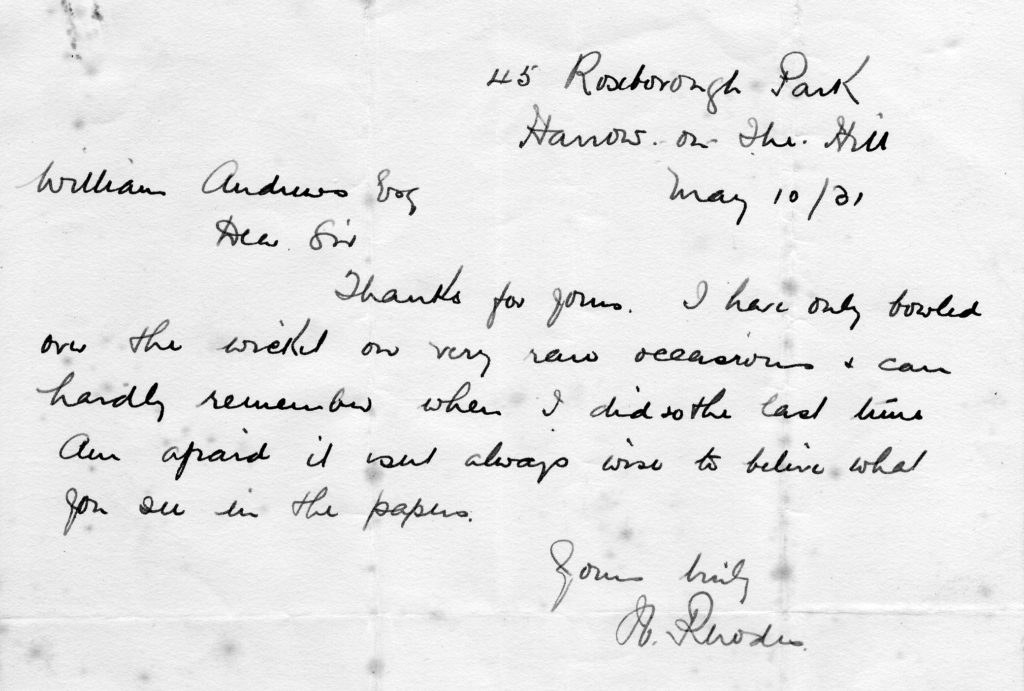 Rhodes confirms that he almost always bowled 'round the wicket'
Three days later the Telegraph publicly reported the error it made.