Welcome to 2021 and welcome to the brand new North Down CC website. A big thanks to former player Kieran Donnelly from Podium Apps who has generously part-sponsored this new site and the accompanying 'app' which will follow soon.
We're also indebted to Ian Shields who has agreed to revive his former role of Webmaster which will not only ensure the history section of the website is well catered for, but that the latest news will quickly appear on our mobile devices via the NDCC App – welcome to the 21st century folks!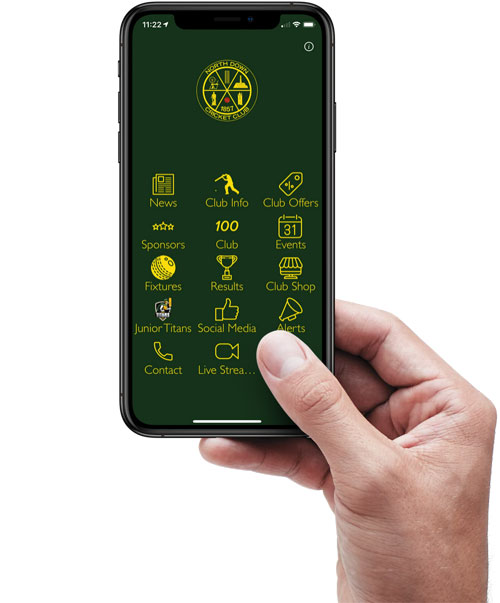 At the minute a lot of the content is centred on the 1stXI but that is just a starting point, we have ambitions to eventually upload similar information for all teams – this is a work in progress and we will be seeking assistance to fill some gaps in the info so keep an eye out for those requests.
The main cricketing news pre-Christmas was that Ruhan Pretorius has left the club after 4 years. Jamie Magowan and Aditya Adey have also moved on and we wish them all well at their new clubs.
Of course, such is the nature of the game that as 'one door closes another one opens' and we are delighted that we have made some additions to our playing/coaching department and you can read about the arrivals of Gayan Maneeshan, Aniruddha Chore and Tom Mayes in the 'News' section.
'The Vault' is a huge project and one which we hope will be a great interest to the visitors to the site. It not only tells us about the senior players but of those behind the scenes, from scorers and groundsmen to supporters and patrons, there is a story to be told for everyone.
We are looking forward to seeing the site evolve over the coming weeks and months, and if you have any comment, suggestions for content or news that you would like published then please drop us an email: website@northdowncricketclub.co.uk