Anyone who follows our Social Media will be aware that there is a lot going on behind the scenes at the minute and we thought now would be a good time to get an update on the website.
Return to action…
The NCU have confirmed that the competitive season will start on 8th May after the Stormont Executive agreed a return to competitive sport. We expect to have fixtures in place as soon as possible. Unfortunately the current regulations stipulate that for now our games must be played behind closed doors but hopefully that will also be eased soon.
AGM…
In October we postponed our 2020 AGM with a view to holding this at a later date when it was safe to get a group together. Unfortunately this hasn't happened all winter and therefore the AGM has been cancelled.
As stated last year, if any of our members would like to receive a copy of the reports that would normally be available on the night then please either contact Dean MacDonald (Hon Treasurer) or Staci Maxwell (Hon Secretary).
TeamFeePay…
Follow the link to get registered for membership and make payment of annual subscriptions - as you can imagine, with the clubhouse bar having been closed all winter there is a shortfall in our current cashflow position, therefore prompt payment of these fees will help us enormously in the expensive early season period. https://www.teamfeepay.com/s/I9Ajv8J
Youth Cricket…
Follow the link to see details of our youth cricket - https://northdowncricketclub.co.uk/youth-kick-off/
Ground Works…
Anyone who has been about The Green will have seen some of the great work being done in getting the place looking good for the new season – that work is not complete so please feel free to join in as and when another request for help is made – it has been very encouraging to see some new faces helping out alongside the usual suspects!
Cricket Ireland/Northern Knights
Unsurprisingly we were asked to host some training for the NCU Cricket Ireland Hub and despite the recent cold weather that began today and as usual the playing surface was well received by those involved. We have also been confirmed as host to the Knights v Lightening 50 over interpro game on Sunday 16th May.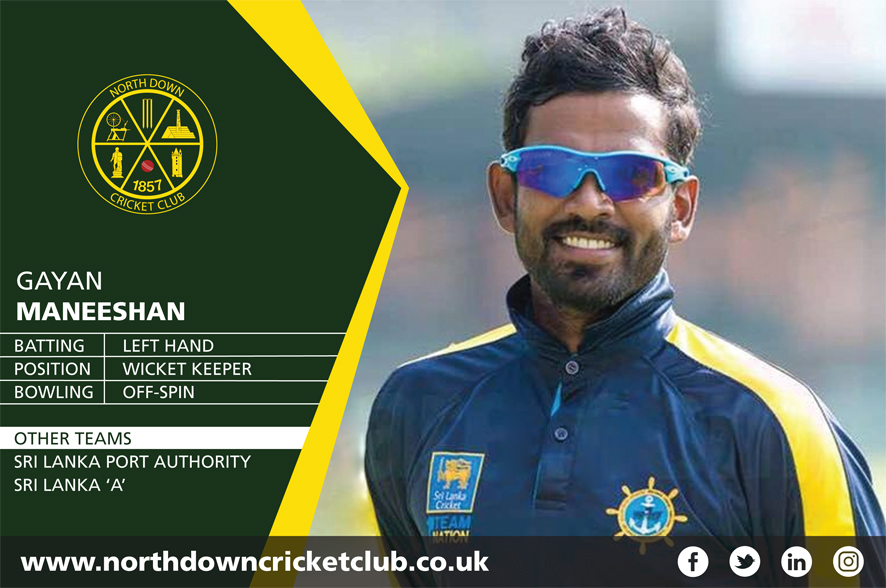 Overseas Arrivals
Despite the current COVID travel restrictions Gayan Maneeshan and Tom Mayes will be with us in good time for the start of the new season, once they complete their relevant isolation/quarantine period.
North Down Branded Clothing
Visit the club shop at Tribal Branding to get kitted out in time for the actual beginning - https://tribalbranding.shop/collections/north-down-cricket-club