The club are delighted to announce Gayan Maneeshan as our overseas player/coach for 2021.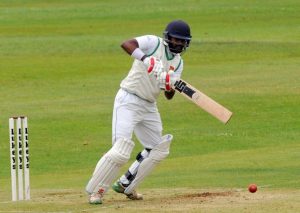 Gayan is a left-handed middle order batsman playing First Class cricket for the Sri Lankan Port Authority and has previously been involved with the Sri Lanka 'A' squad. He has an excellent record, averaging nearly 37 with 8 hundreds and 21 fifties, and as well as being a very talented and adaptable batsman is an experienced and successful captain at that level.
He has previously played for Chorley in the strong ECB Northern Premier League where he scored 1658 runs across the 2017 and 2018 seasons. In 2019 he played for Drumpellier CC in Scotland, scoring 542 runs in a season reduced to just 12 matches because of the weather.
At 29 years old he is still very much in his prime as a batter and he is also an accomplished wicketkeeper and part time spin bowler in local club competitions back home.
And perhaps most importantly he comes with a reputation of being a fantastic coach, which will be of huge benefit to all players , in particular the excellent group of young players currently making their way through the youth ranks at The Green.
We would like to thank James Hine at World Sports Exchange for his assistance in putting the deal together and we look forward to Gayan's arrival in mid-April.