Aniruddha 'Ani' Chore joined the club ahead of the 2021 season and what an impression he has made.
A talented wicketkeeper it is with the bat that he has excelled, in the season to date having scored 854 runs at an average of 106, including 3 centuries and 2 Challenge Cup MOM awards.
He is seen here pictured receiving Robinson Services awards alongside his skipper Ally Shields, David Robinson and NCU President Roger Bell.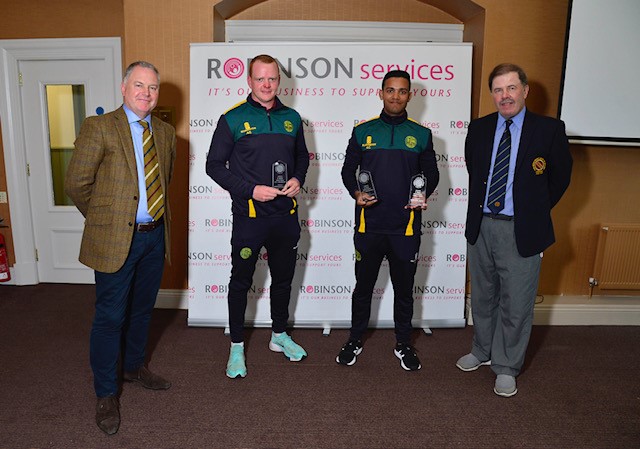 We are all delighted that Ani has settled so well at the club and hope for further success this season, and beyond.